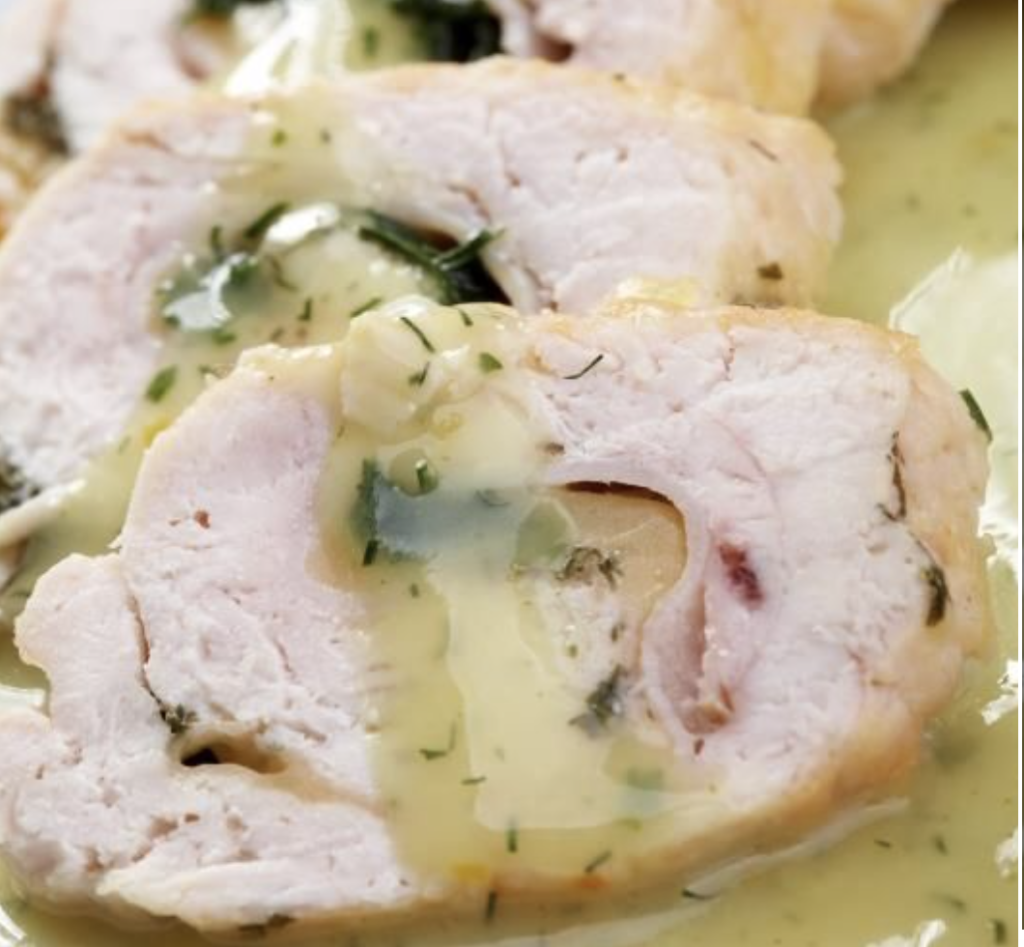 Serves: 4 people.
Timing: one hour
Ingredients:
700 g turkey breast
3 leeks
8 leaves of sage
1 organic lemon
vegetable stock
4 tablespoons of extra virgin olive oil
2 cloves of garlic
Preparation:
Clean and finely shred, cut horizontally across the leek.
Warm-up 2 tablespoons of olive oil in a pan, add the leeks, pour a glass of vegetable broth and cook for 5 min until it dries.
Arrange the meat in two sheets of greaseproof paper and beat until flattened.
Put the leeks in the middle and roll it very tight.
Cook the roast with half a litre of milk, the zest of a lemon, the garlic cloves and a glass of vegetable stock for 35/40 minutes.
Remove the meat from the pan, and blend the compost to obtain a smooth sauce.
Serve the meat hot with the sauce.