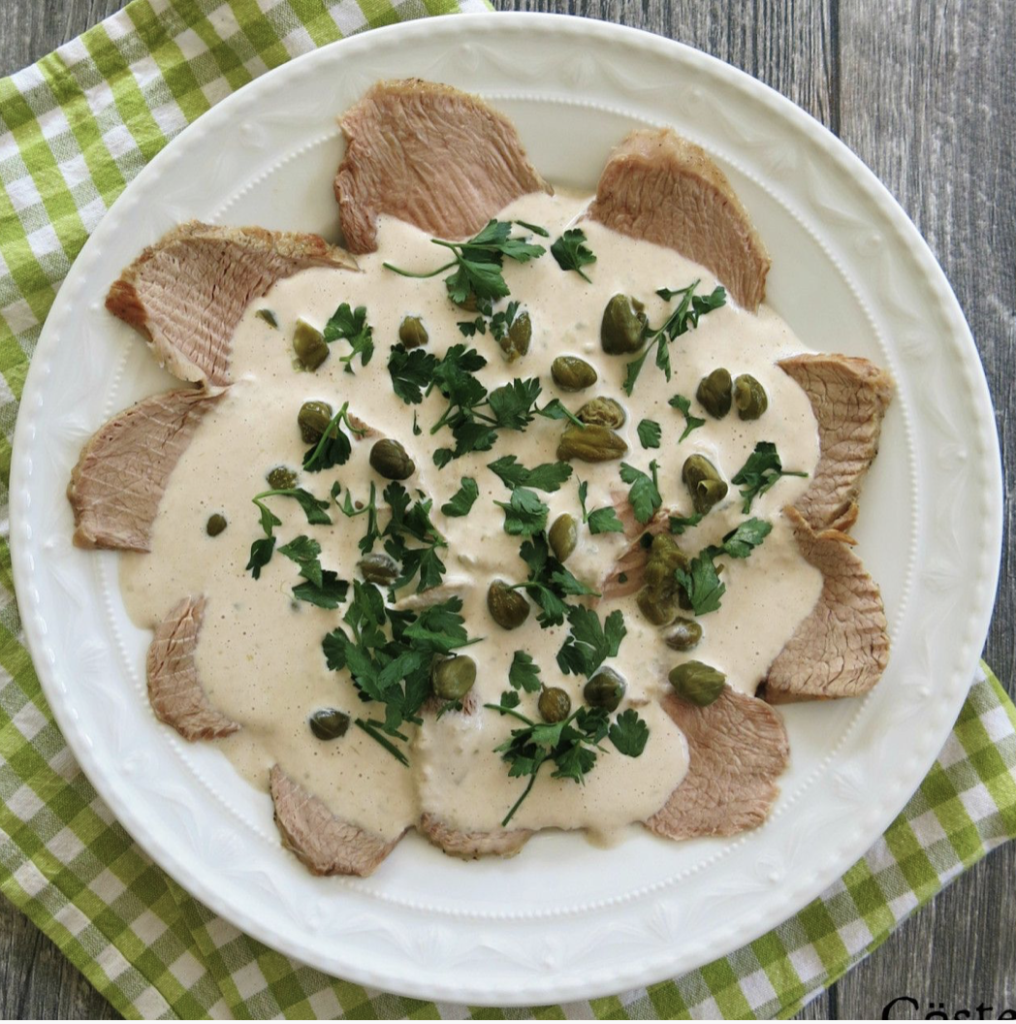 Preparation: 1 hour, cooking time 10 mins, serves 4
Ingredients:
For the sauce:
250g mayonnaise
30g capers
30gr canned tuna
2 anchovies
To Serve:
2 hard-boiled eggs
Handful olive
Preparation:
Boil or roast the meat for 45 min.
Meanwhile, prepare the sauce:
Blend all the ingredients till a smooth cream.
Sliced very thin the meat, and spread on a serving dish.
Cover plentiful with the sauce.
Serve with the thin slice of hard-boiling eggs and olives.