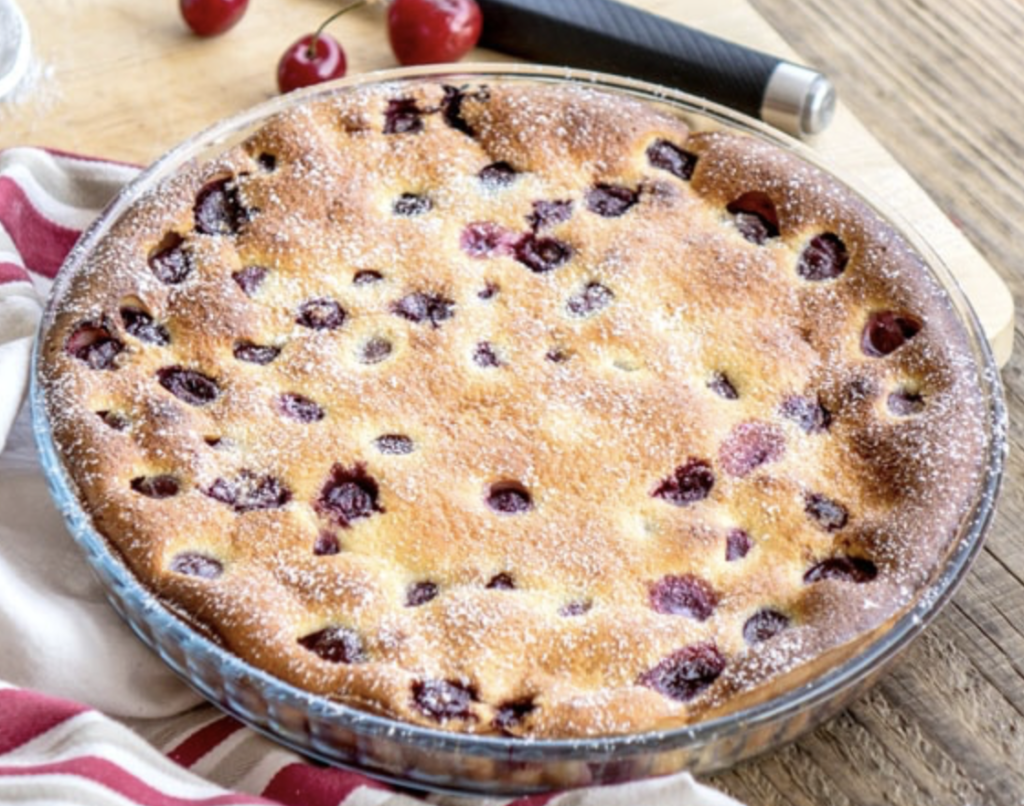 Serves: 6/8 people.
Preparation: 20 mins
Ingredients:
1 kg of pitted cherries
4 eggs
100g of sugar
100g of flour
500ml of milk
a dash of vanilla extract
Execution:
Preheat the oven to 190 degrees
Whip the eggs and the sugar with an electric mixer.
Add the flour, milk and vanilla to the eggs and sugar.
Put the cherries in a buttered pan.
Pour the mixture of eggs-flour-milk on top of the cherries.
Bake 20 min, until it makes a golden crust.
Sprinkle with icing sugar or brown sugar 5 mins before the end of cooking.
Enjoy!!!